Developing a financial policy is a matter of time, effort and resources. Depending on the size of your NGO, the time required for developing a policy may vary and may take anything between ten days to few months. Once the first draft of the policy document is ready, it is it is reviewed and re-assessed to make it relevant to NGOs overall mission and vision statement.
The policy is generally developed though a series of brainstorming sessions where board members, senior team members discuss and formulate the policy.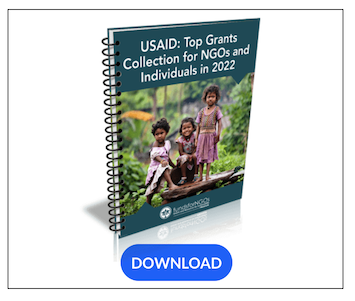 Ideally, financial policies are developed in the following stages:
Assessing the need: The very first step in making a policy is to understand its purpose. NGOs need to address specific needs or objectives while making financial policies. Identifying the purpose will give a strong foundation and base to overall policy development. Therefore, it is the most significant stage in the policy making procedure.
Identifying key roles & responsibilities: Once you the purpose of the policy, it is time to define important roles and responsibilities according to expertise. At this stage, key members are designated in their respective positions. Responsibilities are delegated to individuals, groups, sub-committees or working group, depending on organizational structure and functioning. Disseminating key roles also help in identifying important individuals/group, which shall be responsible for various aspects of financial management. It also helps in categorizing scope of financial tasks and activities and the lead person behind it.
Gathering Information: While developing the policy you will need information related to financial resources, assets and other available sources of financial data. All such data should be accumulated, analyzed and then be used for framing initial policy content. It is best to gather whatever information is available from the market and then classify. By doing so, it will give a reflection of environment, factors and other features which might affect or help in making financial policy for a Non-Governmental Organization.
Drafting policy: While many NGOs do the initial draft in pen and papers, others prefer doing in word doc. No matter which mode you opt, you need to be careful while choosing the words, language, length, complexity, style and tone. Words must be simple, without any jargons. Do not complicate the document that it is difficult to understand and implement its clauses. For a policy to be fair, realistic and acceptable, it is important to have a structured approach.
Consulting with appropriate stakeholders: Stakeholders play a major role in formulating financial policies of NGOs. After the first draft has been prepared, it is best to involve the stakeholders since they are the ones, mostly moved by policies. Stakeholders can be anyone including individuals and organizations that might positively or negatively, directly or indirectly affect or be affected by the activities stated in the policy package. In ideal circumstances, stakeholders and policy-makers sit together and discuss about the potential implications of the financial policy. Based on whether the NGO decides to develop its internal governance or external policy positions, the appropriate stakeholders are consulted.
Finalizing/Approving policy: After the stakeholder consultation, there may be certain changes in the policy document. After incorporating the changes in the policy, the Management Committee approves the policy. While approving the policy, the management committee discusses all the aspects of the policy with financial heads to ensure that the policy will be fruitful and productive in the view of achieving its objectives and meeting its purpose.
Considering other procedures/measures: Whether for internal or external policies, essential procedures need to be developed for providing necessary support. These procedures are established after considering the need for clear guidance towards implementing the policy and the responsible people behind the execution. All the procedure-related decisions, which will further affect the implementation of the policies, are taken at this stage.
Implementing: Once steps have been taken the clauses of the policy are communicated with the target audience. Proper training and guidance is provided to the staff and volunteers to support and enhance the quality of policy execution. Multi-national NGOs often conduct conference to spread awareness about their financial policy.
Monitoring & Reviewing: In order to ensure that policy gets implemented in the best possible way, constant monitoring, reviewing and revision are done. It is seen that monitoring systems and reporting modules are accessible and responsive. By establishing suitable reviewing systems, policy heads can keep a firm check on overall execution of policy and be sure about its proper functionality. In case it is seen that the policy has loopholes in certain sections, the same is amended and fine-tuned for best results. Monitoring and reviewing gives an overall assessment about the ultimate benefits of framing the policy.