The most important section of a financial management policy of an NGO is the procedures for accounting. The accounting procedures describe the methods that the organization has adopted for maintaining daily accounts and carrying out day to day activities. The accounting policy describes both the external and internal controls that are in use by the organization. Accounting system of an organization should deal with the following;
Funding Agreement: One of the most important documents for your finance and accounts department is the funding agreement between the donor and the organization. The agreement should typically have details related to: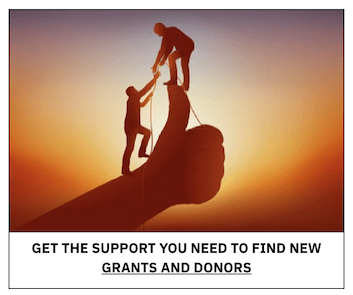 Deliverables: Clear mention of all the deliverables that are agreed between the donor and the NGO. both quantifiable and qualitative deliverables should be spelled out to avoid confusion at a later stage
Budget Breakup: The agreement should clearly specify the funds allocated for individual activities. This will help you in spending as per the allocated funds and would reduce over-expenditure.
Deadlines: All the deadlines should be clearly mentioned in the agreement.
Reporting procedures: Monthly, quarterly, annual reporting procedure both for narrative and financial dealings should be specified.
Fund release schedule: Procedure related to the release of payments should be clearly mentioned.
Clear demarcation of financial and non-financial aid.
Bank Accounts & Transaction: In most countries, registered NGOs have a bank account and prefer to deal with their finance through banking facilities and services. The NGO financial policy should clearly state the various procedures to be followed to ensure consistency in all transactions.
Bank Accounts: Bank accounts for all project funds are typically opened in nationally recognized banks or those banks which are authorized by the central bank of the country. Depending on the laws related to your country, you can open a bank account for your registered NGO.
Authorized Signatories: Depending on the resolution of your board, you can wither have a single signatory or two-signatories for your bank transactions. Make sure your policy clearly spells out who is the authorized signatory for all baking instruments.
Manage Bank Transactions: Bank receipts are acknowledged by delivering an official receipt. The date of receipt, its accounting as well as the date of depositing the cheque-draft to the bank account are the same. In the policy also mention who will be responsible for managing all bank transactions.
Cash Handling & Transaction: Cash payments are firmly documented by NGOs in their financial management policy. Small amount of cash payments are quite common on daily basis, therefore you should have procedures to deal with such transactions.
Cash Account & Transactions: Cash transactions are resorted in case of small expenses and when/where banking services are not available. Refer to your country laws related to cash payments and procedures set by law. In certain countries, there is a certain limit, exceeding which no claims can be settled through cash payments and these should be by account payee cheques only.
Daily Cash Balance: Closing balance cash denomination are entered under the Daily Cash Balance section and signed by the accountant. This register is usually maintained right from the beginning of the financial year.
Withdrawing Cash from Banks: When there is a need to withdraw cash from banks, make sure that you use a Cash Withdrawal Form/Money Indent. This form should be duly filled up and signed by the staff, involved in handling cash. Try to avoid cash transactions as much as possible as they do not leave any accounting trail and hence can be questioned at a later date. If there is no other option left then follow proper procedure so that the transaction can be recorded.
Cash Payments: For making cash payments, most organizations use a payment voucher. All the vouchers are printed and have an individual serial number. When a cash payment is to be made, the voucher is approved by the responsible authority. The payee also signs the voucher on receiving the payment. This voucher is then filled and recorded.
Cash Verification: It is mandatory to verify the cash balance at the end of the month. The competent authority ensures that the cash account record has been signed by the person handling cash and the person handling finance. In case of any discrepancy noticed during this period, the physical verification is recorded and reported in written document to the concerned person immediately.
Controls to be exercised: Some of the important controls which are in practice include:
No access to third parties towards the safe or accountant. Cash is only paid to third parties in front office.
Only one person is designated to handle cash and is solely responsible for it.
A fixed time period is specified for cash disbursements. Emergency payments can only be released during other times.
Strict observance of minimum and maximum cash limits.
Cash receipts/payments accounting is done on day-to-day basis.
Petty Cash: Petty cash is a system that is used for tracking small purchases that aren't suitable for check or credit card payments. Petty cash is maintained based on imprest System (a form of financial accounting system). The base characteristic of an imprest system is that a fixed amount is reserved, which after a certain period of time or when circumstances require, because money was spent, it will be replenished. Clearly specify a limit of imprest level in your policy. The accountant is the one and only designated person for handling petty cash. Actual cash is checked on spot and then confirmed by the finance manager. The person in charge of funds will reimburse for any incongruity. All petty cash requests are duly signed by authorized supervisor/finance manager on pre-numbered voucher.
Cash book maintenance: Cash book is a financial journal that contains all cash receipts and payments, including bank deposits and withdrawals.  The cashbook is an important bookkeeping document for any organization. It is a book of entry which is prepared following a voucher for a particular transaction. Maintaining a cashbook helps in keeping a record of all transactions in which cash/bank receipts are involved. There are various ways of maintaining a single column cashbook or a double column cashbook. In the former case, it also acts as a bankbook whereas in the latter, a bankbook should be maintained separately.
Cashbook is devoid of any alteration or cutting. Any correction fluid is never used in cashbooks. In case of any mistakes, it is corrected by passing an entry of rectification.
Cashbooks are regularly written to maintain transactions, up to date. Cash balances are also inked up, on daily basis.
The competent authority tallies, checks and signs the cashbook, on monthly basis.
Stock & Inventory Management: Since NGOs receive good amount of funding, execute various activities and expand their organization, they need to purchase goods and service. NGOs always organize their purchase plans and incorporate the same in its financial management policy.
Stock & Inventory Management: Maintaining a proper Stock and Inventory list prevents excess purchase and reduces wastage. One should keep a register to keep a tab on Stock. Additionally for large organizations following the 5S principles can be of extreme help. The five steps of 5S, in Japanese, are Seiri, Seiton, Seiso, Seiketsu, and Shitsuke, which are translated into English as Sort, Straighten, Shine, Standardize, and Sustain. The implementation of these principles reduces inefficiency, abnormality, waste or unsafe condition in your office. The activities performed in these steps, in short, are described as follows: Marking of re-inventory level for stock can help in timely replenishment to prevent brake in work. The Stock and Inventory registers should be audited and monitored periodically, preferable every fortnight.
Purchasing: It includes identifying prospective needs for goods and services, identifying costs to cover needs for those products, identifying potential suppliers and procuring at least three estimates and finally getting into negotiation about trading terms and conditions. After mutual agreement on payment terms, orders are placed. Goods/services that had been ordered are received and paid. After complete payment, accountings and archiving expenditures are prepared.
Identifying the supplier: The most potential suppliers are identified by their credibility to supply the requisites on time, cost-effectiveness of the commodities and quality of goods supplied. Local and well known suppliers are more reliable to work with. While selecting a supplier, past performance, reputation and availability are more emphasized. Also, it is ensured that the supplier must comply with the rules and regulations, as stated by the Government. It is advisable to take quotes from 3 to 4 suppliers before finalizing one based on quote and reliability.
Maintaining Stock Register: Stock Register keeps record of all goods that are purchased and stored. Usually, an enclosed format is maintained while entering details in the stock register. The stock register is preserved at the office where the goods are purchased or stored centrally. With arrival of fresh stock, the register needs to be updated with accurate quantity and other data. All requisitions taking place in the NGO must be numbered in duplicate. Two copies are to be maintained: one for the central and the duplicate for the accounts. The records are entered on FIFO (first in first out) basis. The stock registrar is designated for managing all stock records and its aligned functions.